Local Civics Essay Contests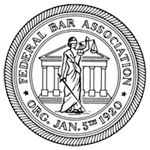 The United States District Court for the Eastern District of Tennessee, in partnership with the local chapters of the Federal Bar Association, sponsored its inaugural local civics essay contests in 2019. The topic for the contests was "Cyberbullying and the First Amendment." The Court adopted the topic of the national Federal Bar Association's annual civics essay contest, and encouraged students to submit their essays both to the national contest and a local contest. For 2019, the national contest provided six cash awards totaling $4,500. The Court and local FBA chapters plan to hold the essay contest annually in conjunction with the national FBA civics essay contest, which is announced each November.
Chattanooga and Winchester Division Essay Reception 2019
The Chattanooga/Winchester contest awarded prizes to the top four submissions at a reception at the courthouse on April 10. The awards for the Knoxville/Greeneville contest will be given at a reception on May 1.